UPDATED: all fabric has been claimed
I decided to get back into my sewing room and finish up the reorganization. I always like to come home from a trip to a nice, tidy house. This house was never going to be nice or tidy with that sewing room in disarray. So … time to tackle it.
As I went through my fabrics, I came across fabrics that I won't use … some are good-sized pieces leftover from an old project and some are fabrics that I've purchased but have fallen out of love with. I don't know anyone locally well enough to offer to them. I could offer them at my quilt guild, but we will be in Hilton Head so I'll miss the September meeting. I'd prefer to clean out this fabric sooner rather than later, so I'm going to offer it up here. If there's anything left, I'll take it to the October meeting.
I'm going to offer these fabrics on a first-come/first-served basis. I just want to find a new home for these fabrics so all I'm asking is the price of postage to mail it out. I will do my very best to find the most economical method of shipping, and I'll be happy to provide a receipt to confirm the amount I'm requesting. I'll accept checks or PayPal payments. I will ship out of the US.
Some of the fabrics might be up to 10-12 years old … I have no way of knowing when or where I bought any of these. I'm providing manufacturer/line/pattern number when I have it; in those cases, I'll try to include an online picture because it's very overcast here today, and I fear that the colors may not come through accurately. If anyone has any questions about the fabrics, I'll do my best to answer.
Ok, let's get to the fabrics. First up is an ivory floral/viney tone on tone fat quarter. Unfortunately this one doesn't have any information on the selvage.
I have a 42"x48" piece of a white tone on tone in a bubble design. It's from P&B Textiles.
Unfortunately tones on tone don't always photograph well, and this one was especially bad. I found, on an older blog post, a photo taken under better lighting conditions … I used this fabric in my WIP Storm at Sea.
I have 2 pieces of a natural muslin, 1 piece is just a couple inches shy of 3 yards and the other is 1 yard.
I have a little over 5 yards of a natural linen-weave look fabric.
I have two Fat Quarters from the same Windham line; while I took the picture of them together, I'm selling them individually or in the pair.
One is a rose and the other is a red. There seems to be enough information provided on the selvage for me to believe that these are from the Rebecca by Mary Koval line. Here's an online picture of the rose fabric.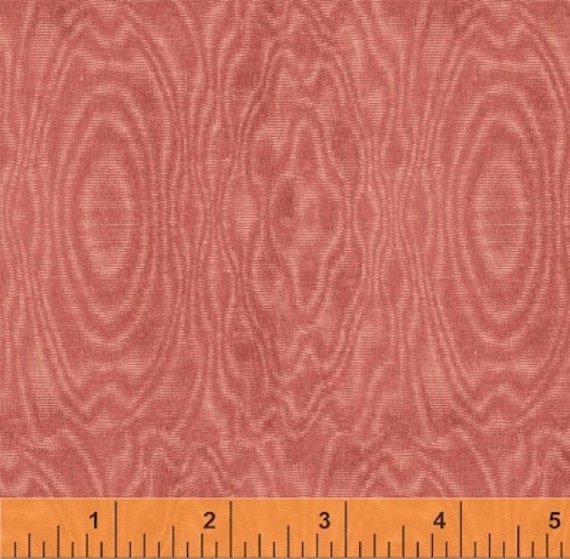 And here is an online source for the red.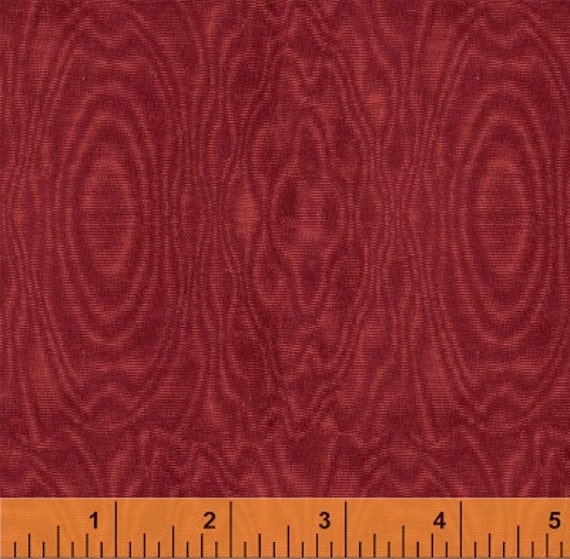 I have 3 fat quarters from Windham; one has the manufacturer's information on it. Again, I'll sell them separately or together.
Here's picture from an online source with more accurate color.
I have 1/2 yard of a chartreusey yellow with brown. Unfortunately there's not enough selvage information for me to get an online picture.
I'm offering 1/2 yard of this blue floral.
I have 4 yards of Moda's Dogwood Trail commemorating the 20th anniversary of the National Quilt Museum.
I have 3 yards of Kansas Troubles Wildflower Serenade II #9253. Unfortunately the flash on my camera washed out the color. It's more of a rich almost burgundy color.
Here's the best I can do as far as an online picture is concerned; I would say that it's the last swatch in the 4th row down. That is a more accurate color than my photograph.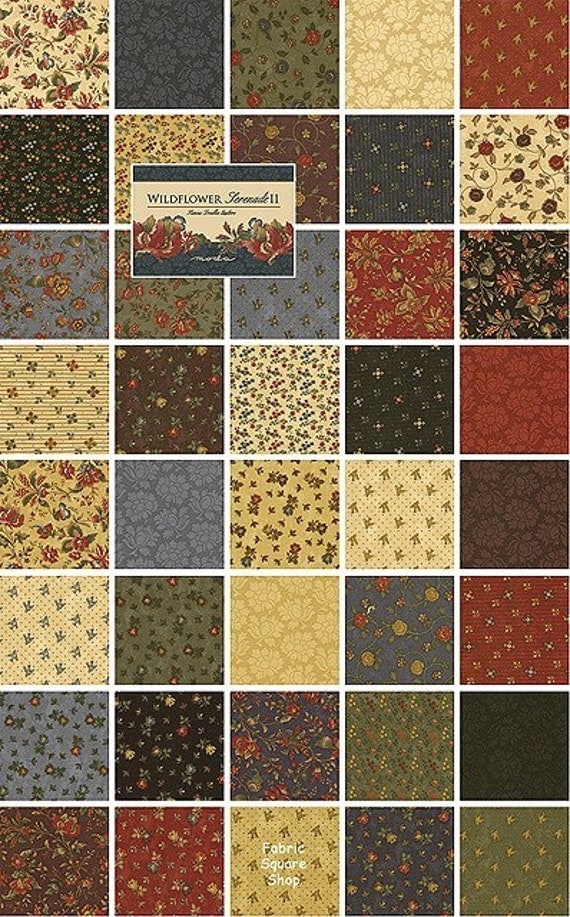 I have 2 pieces of Sandy Gervais' Tranquility – 1 piece that's 2-2/3 yards and another 2 yard piece. Again, my flash washed out the color a little ... in real life, it's more of a brick red/rust color, not orange. I couldn't find a picture online; I found some other pieces from that line, but no brick/rust in this pattern. Perhaps you will have better luck?
And I have one last piece of fabric that's 24"x22".
It's not a big piece but might be perfect for your next scrappy quilt?
I have a lot of notions/tools that I no longer need/use and perhaps I'll have another sale when we get back from Hilton Head.
I hope that whatever you have planned for today includes a little something that will bring some joy!
Kathy