I'm a day late and a dollar short on Rebecca Jo's Reading Challenge, but then I'm a day late and a dollar short on discovering audiobooks. Prior to that discovery, I wasn't reading … other than my quiet time. Thanks to discovering audiobooks mid-January, I can devote myself to both my obsessions passions: reading and quilting.
In the 3 1/2 weeks, I've "read" 5 audiobooks and am about a quarter way through my 6th.
I enjoyed The Racketeer, the story of a man caught up, unwittingly, in a money laundering scheme and imprisoned as a result … who has an ace up his sleeve for a quick release … and a windfall. It was a classic Grisham book.
I had forgotten that I'd read The Confession, the story of a lawyer who bolts from a prestigious law firm and winds up in an ambulance-chasing firm …and stumbles onto his true calling. While it didn't take long for me to remember the final outcome, I had forgotten all the action between the beginning and the ending and enjoyed rereading this. Another Grisham classic.
The Confession was another Grisham book that I'd previously read and didn't realize it when I started … I finished it but didn't enjoy it much better than I did the first time around.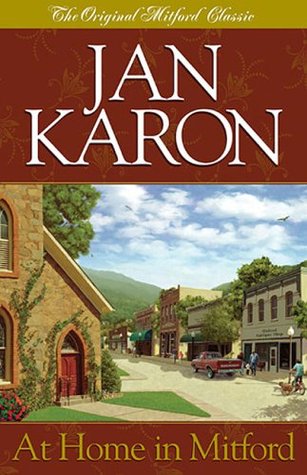 Along Came a Spider was as enjoyable as the movie … I'm not sure who narrated it, but if it wasn't Morgan Freeman, it must have been his "voice double". There was one small scene in the book that I wish hadn't been included … it certainly added nothing to the story line … and with an audiobook, I can't skim past like I could in a book. But even so, I'd like to read more of the Alex Cross series.
Sarah's Key was a bit of a mixed bag … there were times when it seemed to drag, but as the book advanced, I found myself drawn in, unable to put it down. The narrrator didn't help and jumping back and forth in time didn't work as well in the audio version as it might have in the print version, but even so, I'd certainly recommend this book.
I'm currently reading At Home in Mitford … it's a little slow going right now … I'm really not able to make a connection to Father Tim or anyone else, but so many friends have read and recommended Jan Karon's Mitford Series that I'm going to keep on reading.
Reading anything interesting or looking for suggestions of good books to read? Check out Rebecca Jo's.
After over a week away from my needle and thread, I'm hoping to be able to get reacquainted with them this evening while watching the hockey game (and I'm hoping that my Blues get reacquainted to their winning ways tonight, too).
I hope that whatever you have planned for today includes a little something that brings you joy! Have a great day!
Kathy