Joyce has come up with some diverse questions this week … I don't know where she gets these questions, but I'm glad that she does. As always, if you would like to play along or see how everyone else has answered these questions, just click on the button above.
1. National Read a Road Map Day falls on April 5th. Would people say you have a good sense of direction? Do you rely on a GPS when you drive somewhere new? When was the last time you used a map?
I think I have a good sense of direction. I've always been the map reader, even when growing up (we didn't take many family trips, but when we did, I was the one assigned to read the map and direct my dad). We have a GPS … DH wanted one and I thought it would just be an expensive toy. I have to tell you that I was wrong … it's been extremely helpful.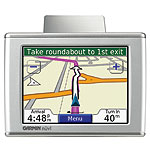 We use it whenever we're on the road. But I find myself still following along on our atlas … I've made notes in the margins (like where the Chick Fil A restaurants are – ha!), and I've used the atlas to direct DH (the time we got off I-75 to avoid a huge backup heading out of Atlanta)
2. What's your favorite cookbook?
The cookbook that I use the most is my Betty Crocker cookie cookbook. I bought it in the early 1970's.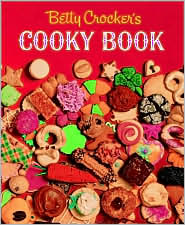 But for the most part, I use the internet for recipes rather than a cookbook. I've found a lot of my favorite recipes at Allrecipes, but I've had good luck with Food Network and Cooking Light.
3. What painting would you like to "walk into" and experience? Why?
My favorite style of art is impressionism, and my favorite artist is Mary Cassatt. I'd love to "walk into" this painting … and why not, it looks like a lovely day at the beach, and what fun it would be to play in the sand with those 2 little girls.
4. What annoys you more- misspellings or mispronunciations?
Misspellings. I have to confess that I'm a bit of a grammaticaster, so misspellings seem to catch my eye. Something else that bugs me is the incorrect use of the apostrophe, particularly the use of "it's" for "its", "your" for "you're".
5. What is something your mother or father considered important?
Hard work.
6. Do you like or dislike schedules?
I like schedules, but I'm not so rigid that I'm upset if the schedule is tossed out or revised.
7. Let's have some fun with National Poetry Month (
that would be April
)...write your own ending to this poem-
"Roses are Red
Violets are blue..."
…I'm ready for spring!
How about you?
Incidentally if you'd like to read the history behind that little ditty you'll find it
here
.
8. Insert your own random thought in this space.
Several of you wondered what I chose to do on Tuesday … I did some piecing of blocks for T#4's big girl quilt and started the puzzle. I might have worked outside, too, but the ground is still too wet from the rain we had Sunday night/Monday morning.