It's Wednesday … and time once again for the Wednesday Hodgepodge.
1. What is something you are loving right now?
The snow that is falling.
2. Paris, Venice, New York, and Rome are considered four of the most romantic cities in the world. Which one would you most like to visit?
Paris. It just says "romance" to me. And since my maternal grandfather's family emigrated from France to Switzerland and then to the US, I would love to see the land of my ancestors.
3. Are you a romantic?
I guess I have a bit of a romantic in me … I believe in "happily ever after."
4. What's your favorite love story made for the Big Screen?
Casablanca. It may not be your stereotypical love story … but to me the foundation of the story is the love between Rick and Ilsa and between Victor and Ilsa.
5. Everyone loves Pooh bear and friends...which character are you most like and why? Click
here
for help in answering this question.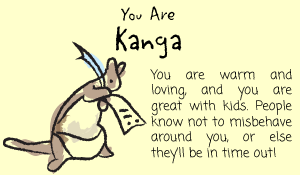 And yes, I have been known to put even my Ts in time out if they've misbehaved.
6. What's the best chocolate something you've ever eaten?
Chocolate covered strawberries … and DH knows to bring a few home on Valentine's Day.
7. Share a favorite quote about love.
Love is patient, love is kind. It does not envy, it does not boast, it is not proud. It does not dishonor others, it is not self-seeking, it is not easily angered, it keeps no record of wrongs. Love does not delight in evil but rejoices with the truth. It always protects, always trusts, always hopes, always perseveres. ~ 1 Corinthians 13: 4-7
8. Insert your own random thought here.
I normally follow blogs via Google Reader. Yesterday morning, I logged into my dashboard and saw a whole bunch of posts from the last couple of days … posts that I hadn't read. I was at a loss as to why posts weren't loading into GR. Last night just before I went to bed, I checked GR … and there were 60 unread posts … 16 of which were published after I checked this morning. Some of those posts go back to January 30!
I'd say that I've got a little catching up to do.