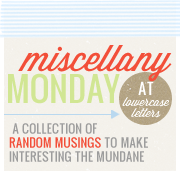 Today I will get out and mow our yard. I actually enjoy mowing … and it's exercise … although not as much as it used to be now that DH bought a personal-pace lawn mower … still walking all over the yard with the mower, including up the slopes, is exercise, right? Right! It's going to be hot today, so I'll get out early before it gets unbearable.
I brushed our dogs last night and got enough hair to make another couple of dogs. Ha! I should have taken a picture of all the hair out in the back yard.
Something's been digging 2-3" little "holes" in the mulch in the landscaping in front. No other damage from what I can see … just displaced mulch … it's not even always down to the weed paper, even, which is really strange. There must be 15-20 little "holes". Last week, I went around the rearranged the mulch to fill back in the "holes" … and the next day they were back. I left them undisturbed for 4-5 days now … I wonder if I can go fill them back in without having to do it again tomorrow? I wonder what's doing it?
Did I mention that I went back to sneak up on mama duck to ensure that she's still on her nest? She is … I was worried that our visit last week might have startled her so much that she wouldn't return to her nest. Whew! I will check in periodically (from a good distance away) … I'd like to see the babies when they hatch. I googled to see how long it takes for mama ducks to hatch their eggs … 28 day. That information doesn't really help me because we don't know how long mama duck was on her nest before we discovered it … her nest is really hidden well.
We had a wonderful Father's Day. We went to DD's after church … DSIL's dad prepared a feast of ribs, fried chicken, all the fixin's, chocolate dream cake, and cheesecake "cupcakes". Yummy. After the two littles took their naps, we went outside to watch the Ts play on their slip n slide. We wrapped up our evening with a visit to Tropical Sno. Mmmm mmmm mmmmmm!