Yes, I know that "miscellaneousness" isn't a word … but it ought to be. ha!
I don't read/watch much news (too depressing), but I do know that today is supposed to be THE day for those who are looking for some good luck. As I've written before, I don't believe in superstition or luck. I believe in the One who is in control.
Your eyes saw my unformed body; all the days ordained for me were written in your book before one of them came to be. ~ Psalm 139:16

God is our refuge and strength, an ever-present help in trouble. ~ Psalm 46:1
We had our first freeze last night. I guess winter is officially on its way. I can't wait for that first snow!
I'm not working today, and as of right now, I have nothing scheduled. I think today may be just the day to put in a DVD and do some stitching on T#4's big girl quilt.
Today is also Veteran's Day. I'm thankful for all those who serve/have served… and their families who pay/have paid a huge cost for that service.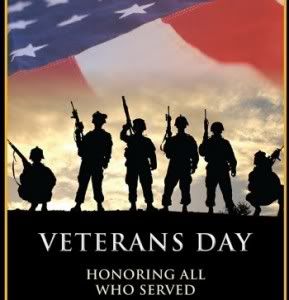 And today I'm praising God for good news that is an answer to prayer.