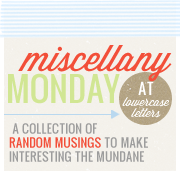 Goodness knows that I need something (anything) to make my mundane interesting.
I had a good time with my sister in town. My sister who lives near Chicago was unable to come down, but my sister who lives in Austin came in. She treated us to hotel rooms near the airport in St. Louis. It was fun to watch the planes taking off. After we checked out, we came here to our house, where DD & family joined us for lunch. The littles were getting tired just as it was time to take my sister back to the airport for her return to Texas. Perfect timing.
It sure felt great to get back home and into my routine last night. After dinner, DH had to go help count offerings at church, so I spent my evening in the sewing room. I was able to piece together several more blocks … it felt so good to get back to the sewing machine that I stayed up until after midnight piecing <gasp!>.
We finally got a little rain last night … not enough to really do any good. I thought sure that I'd guarantee a good rain after I got the hose out and watered all my new plants. The rain brought in cooler weather … for the next couple of days; it'll be in the mid 90's by the weekend.
We have small group tonight. Between missing time when we went to Hilton Head and missing last week (I'll take T-time over small group any day of the week), I don't know where we're at in our study.
Other than small group tonight, there's nothing on Monday's schedule here at Chez Nana … with getting to bed so late while getting up at the usual time, it's going to be nice to have a lazy day here at home.