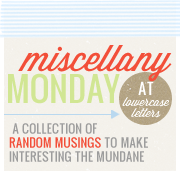 I got a good bit of hand quilting done this weekend. I've still got a bit to go before I can bind it and call it done. I ordered the backing fabric for my log cabin quilt – online. Like I said Friday, it's backing, so it just needs to coordinate … it doesn't have to match perfectly.
Saturday evening, we went to a minor league baseball game. It was quite a change of pace from attending a major league ball game … smaller stadium, smaller crowd, easier parking (free, too!), seats closer to the players. But it was hard to get "into" the game since we didn't know the team/players.
Our "cold" snap is over … we got into the 80's this weekend … with 90's in the long-range forecast.
And no rain in sight, either.
I thought I was going to have to call our cable company to have a tech come out to check out the new router they installed in April … my iPhone kept losing the connection with the server, websites would take a little longer to load on our laptops, and our wireless printer wasn't recognized by our network. I spent a good part of Sunday afternoon trying to get the printer issue resolved … my last resort was to reboot the laptops, the printer and the router. And that resolved the printer issue … and the other connectivity issues. Whew!
The next few days are going to be busy ones here at Chez Nana. I'll be watching the 2 little ones this afternoon.
Tomorrow my dad will be having cataract surgery. I'll be getting him to the ophthalmologist's office and then back home after his surgery. And on Wednesday, I'll go fetch him and bring him back for a follow-up visit.
I'm on a watermelon kick. I cube it up when I get it home from the store … quick and easy way to grab some watermelon after a meal or for a snack. I've always enjoyed watermelon, but who knew that it was so healthy … rich in Vitamins A, B6, and C as well as Lycopene.
I'm not sure what's up with Blogger ... my Miscellany Monday button shows up when I try to edit my post ... but when I view my edited post in Blogger, it doesn't show up. ???