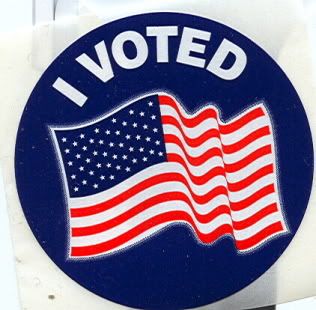 Today is Election Day. Not only does that mean that it's time to take advantage of our privilege to vote, but it also means that it will be the end of those annoying commercials and phone calls. Whew!
We just got back from voting – I was #159. I hope you all have voted … or at least will before the polling places close.
Today I'm thankful for the privilege of voting. While all the pre-election hoopla/hype/drama might tempt us to just skip the whole political scene, we all have a responsibility to vote. It's a privilege that has come with far too heavy a price for us to be taking it for granted.
Nobody will ever deprive the American people of the right to vote except the American people themselves and the only way they could do this is by not voting. – Franklin D. Roosevelt
Always vote for principle, though you may vote alone, and you may cherish the sweetest reflection that your vote is never lost. – John Quincy Adams