Ahh, it felt so good to have needle in hand yesterday. I quilted while DH and I watched
Jezebel
on Turner Classic Movies (just love those old B&Ws from the 30s and 40s – especially the ones starring Bette Davis or Humphrey Bogart, my mom's favorite actress/actor) … it was a perfect evening to a productive day.
It looks to be another quiet day today here at Chez Nana. I just finished my weekly "conference call" with my dad and my sisters. Now that it's out of the way, there's nothing much on my agenda. I think I see some time with needle and thread in my future.
A couple of years ago, I started a new tradition now that I've discovered Etsy … personalized Christmas ornaments.
Like I said yesterday
, Christmas has really snuck up on me this year, so I had to scramble to find this year's personalized ornament (2012 for the year and 6 stockings, not 5).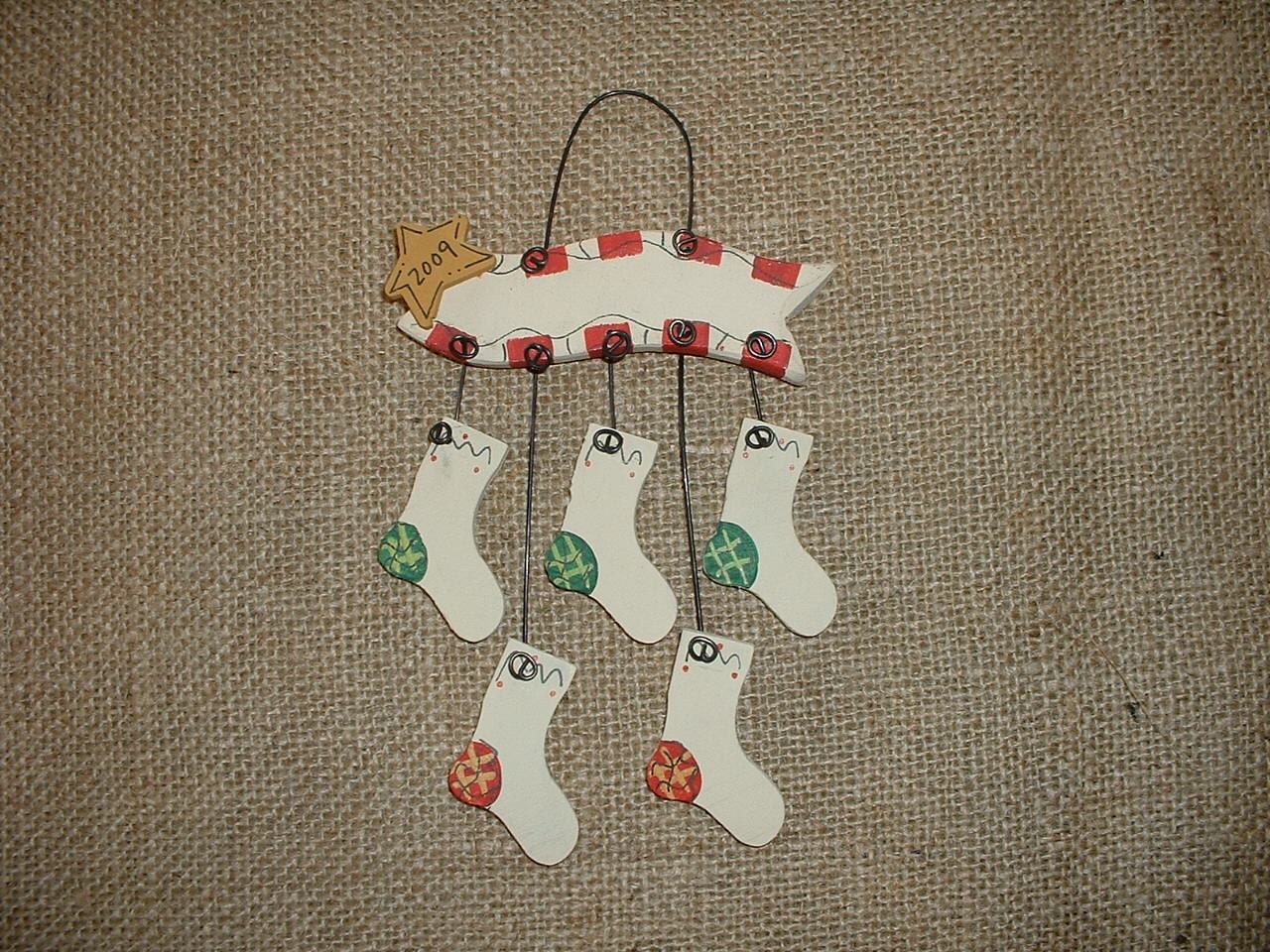 I used to buy individual ornaments for everyone, but it's getting harder and harder to find character ornaments (not to mention fairly pricey).
Today I'm thankful for:
Turner Classic Movies – and those old B&W classics
My sweet DH who has offered to cook our meal out on the grill this evening
Online shopping – I've got my list put together for the Ts' Christmas gifts and will place our order for replacement checks online, too
The sermon series that just ended – good to hear affirming messages taken straight from the Word
The in-door ice dispenser in our refrigerator – I LOVE my iced tea really cold, so I use a lot of ice … nice to be able to just stick the cup up to the dispenser and get more ice
Heated seats – took the chill off on the ride to church this morning