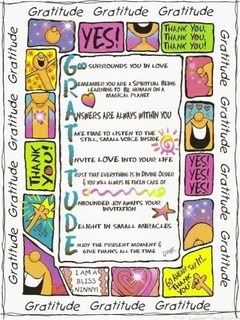 Today I'm thankful for sleep. I have a bit of a love-hate relationship with sleep. There are times when I think to myself "sleep - it's overrated" ... usually when I have so many things I want to do (never when there are so many things I need to do ha!). There are other times when I'm so exhausted that I need toothpicks to hold my eyes open. Seriously, though, I know that God designed our bodies so that we need sleep, so that sleep is important to good health and well-being. Not only that, He created us so that we need good, restful, adequate sleep. It's even in His Word (Ps. 127:2).
In vain you rise early
and stay up late,
toiling for food to eat—
for he grants sleep to those he loves.
It's appropriate that I choose to be thankful for sleep today ... since this week is one where I've not been able to get adequate sleep. I've already posted about the late night Wednesday night. Last night I had a fitful night ... took a long time to fall sleep and woke frequently throughout the night. And tonight we'll have the 2 littlest Ts here, and DD has warned me that there will likely be a "get-up" or two during the night with T#4. ;-) Nana will definitely need a nap this afternoon when the 2 littles are taking theirs. I'm thankful for sleep.