I hope to get the tree purchased, up and decorated today. We always do it the weekend after Thanksgiving ... usually the day after, but at least by the end of the weekend after. I'm hoping that getting the tree up, decorations out and Christmas music on will give me the Christmas spirit that I'm not feeling right now.
I'm hoping to get quite a little bit of quilting done today. Unfortunately yesterday I developed a dry-skin crack in the callous that I have on my right thumb (where the needle pricks it as I push the needle up through the fabric); I put on some Neosporin in hopes that it would heal up more quickly. I may go ahead and see if I can't quilt today anyway. If I can't, I suppose I could always start cutting the fabric I have for T#4's big girl quilt.
On the quilt I'm currently quilting, I've got 54 of the 72 blocks quilted ... I'm quilting the inner border as I'm stitching each outer block. After I've quilted the blocks, it'll be time to quilt the border ... I'm going to use a cable-style stencil for the quilting design.
If you click on the photo, you'll get a better look at the fabric I used ... the smaller photo looks like I'm using solid fabrics, which I'm not.
I fear that I may be trying to come down with something ... the last two days, I've had a headache that I haven't been able to shake. I've tried my usual remedy of Diet Coke and ibuprofen ... I even tried treating it with a piece of leftover apple spice cake with whipped cream. ha! On top of that I've got a bit of a tickle and just don't feel 100%.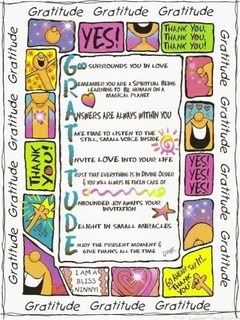 Today I'm thankful for the anticipation and excitement of the Christmas season. While I enjoy all the trappings of Christmas, I am most thankful for the reminder that Jesus is our Emmanuel - God With Us. I am thankful that He came to be one of us so that when we go to Him with our weakness and temptations, we can be assured that He understands and can guide us.
Hebrews 2:18 Because he himself suffered when he was tempted, he is able to help those who are being tempted.
Hebrews 4:15 For we do not have a high priest who is unable to sympathize with our weaknesses, but we have one who has been tempted in every way, just as we are—yet was without sin.
I am thankful for the greatest Christmas gift of all: Jesus.