Each weekend, it seems, gets busier and busier ... and with Thanksgiving and then Christmas coming up, I'm sure it will continue to get busier. Whoever said that life would slow down when we retired was telling the truth, the whole truth and nothing but the truth. :-D
This weekend I ...
went to dinner Friday night with neighbors who have become good friends
had Saturday morning with the 3 younger Ts while T#1 picked up food for scouting with his Cub Scout pack (no scouts hit our neighborhood, so I was able to put some canned goods into a sack for him to take with)
spent the rest of Saturday with the 2 little Ts ... did I go ahead and take that nap, you ask? no, but I sure should have ;-) and will definitely have an early bedtime tonight
got the 2 littles to church for Sunday School and worship
got caught up on ironing (slowly but surely, I'm weeding out all of DH's button-front shirts that need to be ironed)
spent the rest of the day taking it easy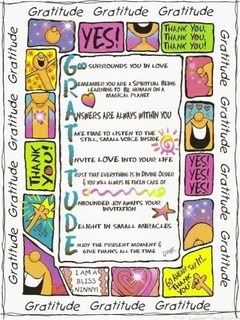 Today I'm thankful for public libraries. I enjoy reading ... I've always been a reader. I remember as a young girl, walking the several blocks to the library in my home town and coming home with the maximum 3 books. Of course, it didn't take too long to read those books ... and back I'd go to get another 3 books. I loved to read so much that I had dreams of becoming a librarian (until I learned that a librarian didn't just get to sit at a desk and read books ha!) Now, I can check out more than 3 books (but usually don't because I don't always have the time to sit and read as much as I'd like) ... and thanks to the internet (and the regional library system), I can order the books I want to read right here from the comfort of my home, wait for the e-mail to notify me that the books are in at my local library, and go get them. Easy peasy. I'm thankful for public libraries.