Last Thursday, I wrote a
Thankful Thursday post
... at the time it was my intention to try to do a Thankful Thursday post every Thursday ... but then I decided to do a thankful post every day this month as I get my focus on thanksgiving (and Thanksgiving). So I guess today's post with be a thankful Thankful Thursday post? ha!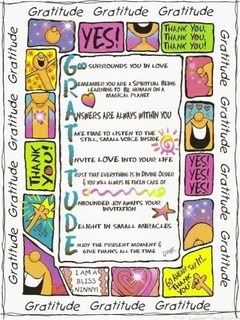 Today I'm thankful for my Ts ... since they were here for the day yesterday, my focus is on them. I thank God for my grands every day.
they help keep me young ... nothing touches my heart like hearing that they love that I will play with them ... how could I say "no" when they come up to me with those plaintive little voices and pleading eyes and ask "Nana, will you play with me?"
they provide me the opportunity for a "do-over" ... a chance to "make up" for all the things that I wish I had done different with DD
they expand my heart ... I was worried, when DD was pregnant with T#2, if I would be able to love her as much as I did T#1 (remember, I had only one child ... so I didn't have to share the love when she was growing up)
they provide motivation for my prayer times ... when there are times when it seems like there just isn't time to pray, I remember that I must be praying for the Ts ... and voila! I'm assured of having my prayer time
they teach me how to love unconditionally
they teach me patience (oh, how they teach me patience! ha!)
They are truly one of God's greatest gifts to me ... and they have a large piece of my heart. I :x them TOO MUCH!
What are you thankful for today?