I hope you all had a wonderful weekend! I know I did, because this weekend I ...
got some more quilting done ... I just don't seem to find the blocks of time to quilt that I did when I started this quilt, but I'm making progress ... it really looks like I'm not going to be able to make my self-imposed Christmas deadline, but that's ok ... it'll be done when it's done. ;-)
spent Saturday afternoon & evening with the Ts so Mama & Daddy could do some Christmas shopping.
put up our Christmas tree and our decorations ... we bought a smaller tree this year ... as far as the ornaments and lights are concerned, it's the perfect size ... but after 6+ foot trees for all these years, it just seems soooo tiny! I suspect that in another day or two, I'll be used to the smaller size.
Several of you have asked for pictures of our Christmas decorating ... we don't go over the top here. While I have a few little things here and there, most of our decorating is the tree, the village, and the nativity set.
This is, obviously, our tree ... sorry for the glare ... it was quite sunny today.
This is a ceramic snowy village that my sister-in-law gave DH & me as a wedding gift. It isn't Christmas until it's up.
This is my Willow Tree nativity set. I LOVE it.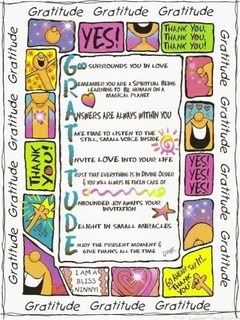 Today I'm thankful for opportunities to support those who spread the Word of God around the world. We had missionaries from Mexico speak at church today. It was challenging to hear them tell of all that they're doing to spread the Good News. While they need our financial support, their visit reminded us that they also need our prayer support. I may not be able to go all over the globe spreading the Good News, but I can use what God's blessed me with to partner with those who do.