I haven't done a Simple Woman's Daybook entry for November, so why not today? Besides, most of my thoughts (especially today) tend toward randomness, I thought doing a Simple Woman's Daybook might make my randomness look a little more intentional. Or not. Ha!
Outside my window
... the sun is shining, and it's warming up ... going to be in the low 70's today ... hard to believe that we're a full week into November when we have weather like that!
I am thinking
... about how Thanksgiving is just over 2 weeks away (2 weeks from this Thursday). Yikes! Where did the time go? It's time to check with DD about our plans for Thanksgiving ... we usually have it at her house because it just seems to work better (her house is bigger, the littles can stay in bed until they're ready to get up while mama and I work on Tom in the wee hours of the morning, the littles can nap in their own beds, etc.). I LOVE Thanksgiving ... the whole day! I do believe it's my favorite holiday.
I am thankful for
... a house to call home (see my Gratitude section at the bottom).
From the kitchen
... laptops and newspapers on the island, breakfast dishes in the sink, leftover Halloween candy in the Halloween bowl.
I am wearing
... a sweatshirt, jeans, and tennies.
I am creating
... the same quilt that I've been working on for a month now. I had hoped to have it ready to go for Christmas, but I've gotten so little quilting done in the last couple of weeks, that I don't think I'm going to make it. It's not critical that it be ready for Christmas ... I just thought it would be awesome to wrap it up and surprise DSIL.
I am reading
... my Bible.
I am hoping
... to head over to St. Louis this afternoon to buy a TV stand for my sewing area. I
need
want a TV in there so I can "watch" TV while sewing. We have an old TV downstairs that I can bring up to the sewing area as soon as I have a stand. We're going to buy an unfinished stand so I can stain it to match the wood in the daybed, so the room won't look too much like a mish mash of furniture ... so it'll all tie together.
I am hearing
... DH in the shower.
Around the house... I need to do some major fall housecleaning. It's a little overdue for a good "regular" housecleaning as well, so it's definitely time to get to work. I am stalling a little because I'd really like to get some quilting done (since I've not been doing much lately). We have a lookout basement, so the back windows on the main floor are way off the ground. The only way we can get them cleaned on the outside would be to hire someone to do it (I'll live with the dirty windows) or try the Windex outdoor product that I picked up at Wal-Mart. I hope it works ... has anyone tried it? Any thoughts, ideas, suggestions?
One of my favorite things
... is going to a hockey game. I love hockey, but watching it on TV just doesn't compare to being at the game. We used to go fairly frequently, but when we retired, we cut back on a lot of "unnecessary" spending in order to be able to live on smaller retirement income (but still do some traveling), so hockey tickets were one of the expenditures we gave up. But Charlie was able to get 2 tickets for this coming Thursday's game ... from a friend who has season tickets ... for only $20 for the pair. So we're going to go to the game this Thursday!
A few plans for the rest of the week:
quilt guild meeting tomorrow night, dinner at friends' house Wednesday night, hockey game Thursday night. That ought to keep us out of trouble for the next few days, eh? ha!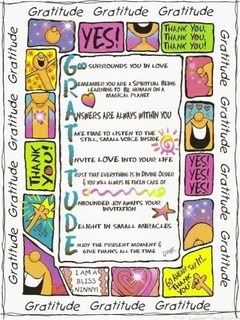 Today I'm thankful for a house to call a home. I'm thankful for a roof over our heads, beds to sleep in, heating to keep us warm in the winter and air conditioning to keep us comfortable in the winter, clean water that is available whenever we need some, good neighbors who have become good friends. When I stop to think about what too many families call home (no heating or cooling, no running water ... maybe no clean water available at all), my heart breaks and I realize that I'm blessed way beyond measure. While I can't make sure that everyone has a home with the necessities, I am convicted that I
can
make a difference
.